Take This Knowledge With You Offline
Let's be honest: as exciting as it is, building a website is a huge task. Once you've made it through a successful launch (or re-launch), it can be tempting to just tie a bow around all of your hard work and leave your site alone. It's out there on the internet, right? What more could there be to do?
The answer: quite a bit! No matter how beautiful or high-performing your current site is, it'll require some maintenance to keep it in tip-top shape. Luckily, we're here to walk you through six proven steps to improving your website—whether you're a nonprofit, foundation, or purpose-driven company.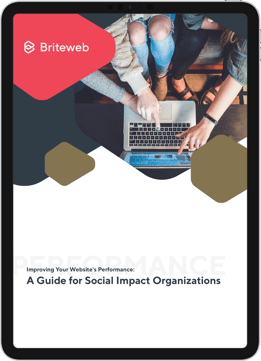 Download our tactics, improve your website and reach your goals.
You'll Learn How To:
Identify your Key Performance Indicators (KPIs)

Perform a content audit

Optimize your writing for the internet

Improve your on-page SEO

Make sure your website meets accessibility guidelines

Analyze your results